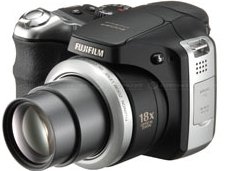 The FinePix S8100fd is a updated version of the FinePix S8000fd. It features 10 megapixels, some new continuous shooting modes and an increase in the maximum sensitivity to ISO 6400.
Read Our Full Review: Fujifilm FinePix S8100fd Review
Sorry pricing for this product is not found. Here is pricing on some similar products.
POWERED BY: